Meet who we are
About Us
Pharmaceutical Innovation Services is a company founded in 2009 focused on offering a fully integrated service from early developmental phase to commercialization.
WE ARE
A strategic consulting company composed by a team with over 25 years of experience, providing specialised services for the pharma healthcare industry.
Our team is responsible for ensuring that drugs are developed on time, on budget and in line with all scientific requirements for safety and efficacy. Overall, the key features of the role are strong management skills, multidisciplinary team alignment and deep knowledge on galenical and analytical sciences.
Keeping a complex drug development project on track involves managing many different simultaneous activities and often responding to sudden changes, which makes the project manager's knowledge and coordination skills very important.
Our goal is to improve and innovate on the development of pharmaceutical services outsourcing in the areas of:
New Products Development
Selection of API, CDMOs, project risk assessment and regulatory, scientific strategy during development and overall management of project milestones and resources.
Regulatory & MAH Services
Audit and gap analysis of dossiers, dossier compilation, eCTD and global eSubmissions, support during deficiency letters and life-cycle outsourcing, MAH services, local representative, Management of DCP and national phases.
CMC: Manufacturing Process and Technology Transfer
Selection of CMO, feasibility evaluation, scale-up and tech transfer.
Risk assessment and QA & Compliance
SOPs elaboration, GXP support, risk assessment reports (PDE, nitrosamines, elemental impurities, etc.)
Clinical Studies
Selection of CMO, bioequivalence and biowaiver consultancy services
Pharmacovigilance through the product life-cycle
Bibliographic searches, PV Audit
MISSION
Pharmaceutical Innovation is committed to support pharmaceutical companies along the process, from developmental phase to commercialization. Identifying customer needs and offering tailor-made solutions are our goals.
VISION
To offer our clients/partners  the best solution to their needs as if we were part of their family.
We aim to be an across-the-board reference in an always challenging healthcare sector.
TRUST
Reliable and experienced team to accompany you on every stage of your project.
FLEXIBILITY
Tailor-made services, adapting to our customer's needs.
TEAMWORK
We work closely with our clients to develop a fruitful partnership. We will be part of your team and work together towards a shared goal.
COMMITMENT
Our team is commited to contribute to the success of the project, providing reliable technical support on every stage of the program.
QUALITY
Our work is performed to ensure the highest quality standards.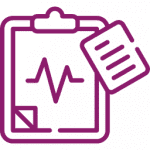 José Javier Muruzábal (CEO)
The founder has more than 30 years of experience in pharmaceutical development (galenic and analytic work) in institutions such as the Department of Pharmacy and Pharmaceutical Technology of the University of Navarra. He has developed his professional experience in companies such as Idifarma (currently part of Ardena Group), Chemo, Ges Genericos (currently part of Ethypharm), Medalchemy and Pharmaceutical Innovation, among others.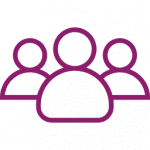 Team members
Pharmaceutical Innovation counts on a multidisciplinary team of experts, some of them with more than 30 years of experience in the pharmaceutical industry, in the following areas: R&D including Galenical and Analytical Development, Regulatory affairs, Manufacturing, Quality Control, Quality Assurance and Compliance, Toxicology, Pharmacovigilance and Clinical Studies area among others.
MEMBERS OF
Membership
Associations which we are a part of.